Let's FLY!!!
Paragliding Tandem flight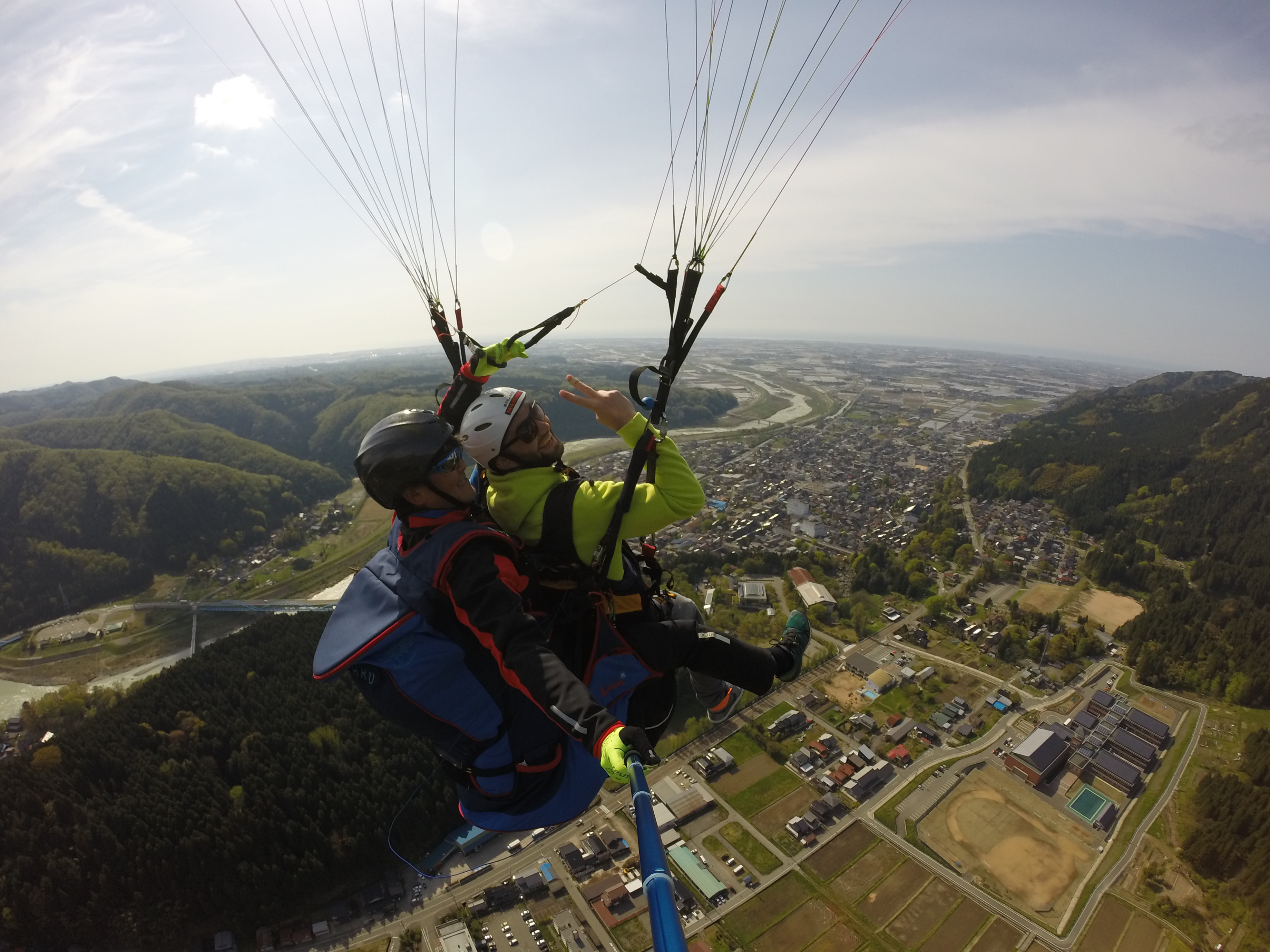 ---
Do you want to flight in Ishikawa Pre ?
You can fly with professional pilot.
Time required : 1 hour to 1 and a half hours.
It's easy to flight experience.
Flight time is 10 to 15 min.
It depends on wind.
Free flight photo.
Fee:
Flight fee 12,000yen
Gondola fee 500yen
Location:
Located in Shishiku Kogen of Ishikawa.
You can see a wonderful view from Shishiku Kogen.
Kanazawa city,Sea of Japan and Mt.Hakusan from SKY!
Go up the height distance 450 meters with a Gondola.
Access:
Access from Kanazawa less than a hour by train.
JR Kanazawa Sta. to Nishi Kanazawa Sta.it's only one stop.
At Nishi Kanazawa Sta. Transfer to the Ishikawa line of Hokuriku Railroad.
Shin-Nishikanazawa Sta.From there, take the Ishikawa line going toward Tsurugi and get off at Tsurugi Sta. about 25min.
We'll go to pick you up at Tsurugi Sta.
How to book?:
Please reserve by phone or email.
*Reservation form*
https://sisiku.jp/reservation/
Please tell us some details.
When do you want to flight?
What time do you want to flight?
Flight start time 10: 00 ~ 15: 00 (Every each hour)
How many people?
Contact information.
How do you come to here? train or car ?
Do you need pick up Tsurugi Sta. or no?